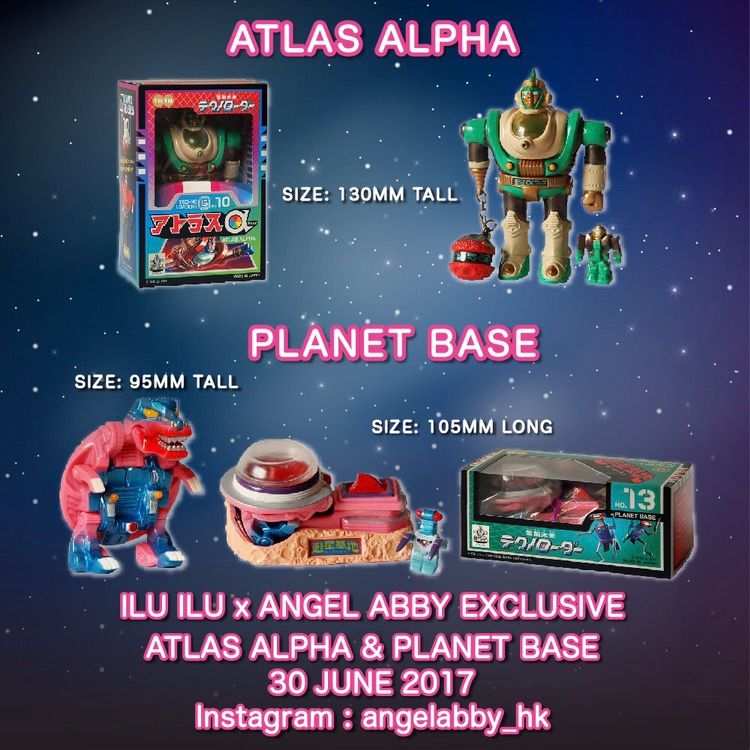 ILU ILU x ANGEL ABBY EXCLUSIVE ATLAS ALPHA & PLANET BASE selling information :
Lottery email entry accept from 00:00 (30 June 2017) until 23:59 (1 July 2017) HK time.
Please email to following address if you are interested.(1 entry per customer)
Email : angelabby_hk@yahoo.com.hk
Price :
HK $3000/each (Local pickup ONLY).
Email title :
"ATLAS ALPHA",OR
"PLANET BASE",OR
"ATLAS ALPHA & PLANET BASE"
Email must be includ Name,phone number & Instagram ID(if have).
Winners ONLY got our reply at 2 July.
Winners must be come to our shop pickup item(s)within 2days.
GOOD LUCK !